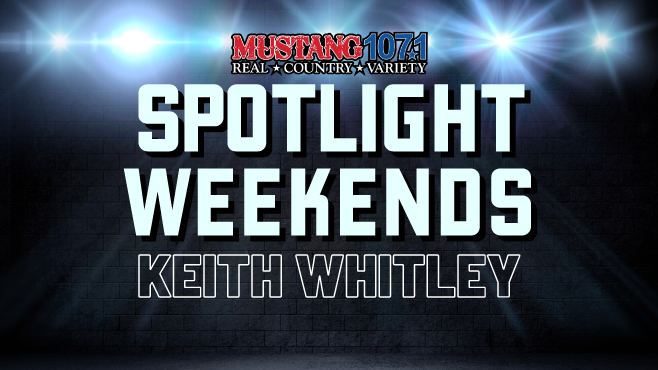 This weekend, Mustang 1071 is shining the spotlight on the legendary Keith Whitley. We are playing a double shot of Keith Whitley's music every hour starting this Friday at 5:00 pm. Download the free Mustang 1071 mobile app. It's free and you can make requests.
Keith Whitley was born in Kentucky. He spent his teen years racing cars down mountains, drinking with his friends, and playing bluegrass music. He was discovered by Ralph Stanley at a club in West Virginia. Ralph Stanley was supposed to perform at this club but was late because of a flat tire. The club owner has Keith Whitley and Ricky Skaggs take the stage and perform until the Stanley Brothers arrived. When Ralph walked into the club, he thought it was a jukebox playing his music and was shocked to see the two on stage singing. The two would soon join Ralph Stanley's band. Eventually, Keith Whitley moved to Nashville and landed a deal with RCA Records.
Keith Whitley recorded two successful albums. He was considered a rising star until his death on Tuesday, May 9, 1989.