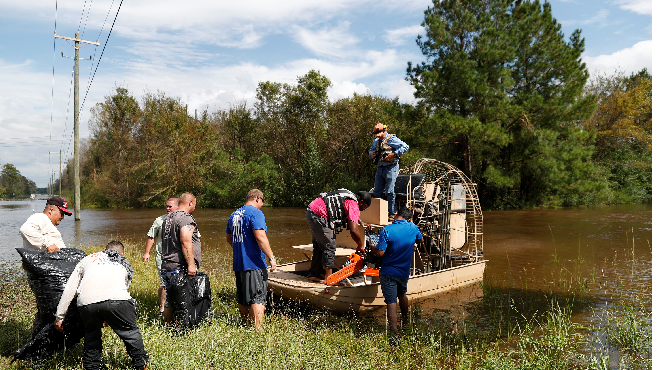 As much of southeast Louisiana is still dealing with the after effects of Hurricane Ida, the Cajun Navy Ground Force announced an initiative to help with relief efforts.
The group has partnered up with Macy's Department Stores inviting customers and colleagues to round up in-store purchases to benefit Cajun Navy's Hurricane Ida relief efforts.
Macy's has also donated $50,000 to Cajun Navy Ground Force to support its Hurricane Ida relief efforts.
"What an honor!" said Cajun Navy Founder Rob Gaudet said in a statement. "We are absolutely humbled to be supported by this amazing legendary American company from their physical stores across the south. To help with Hurricane Ida, please shop at Macy's where you can roll up your purchase amount to the highest dollar as a donation to us. You will be providing support for families in need in Terrebonne and LaFourche parish, Louisiana. Guess where we will be doing our Christmas shopping this year?"
The Cajun Navy, which was founded in 2016 following the historic flooding in Louisiana, has partnered up with numerous business and is providing meals, water, and other supplies to the people of Houma, an area in desperate need of aid since Hurricane Ida left the city in shambles.