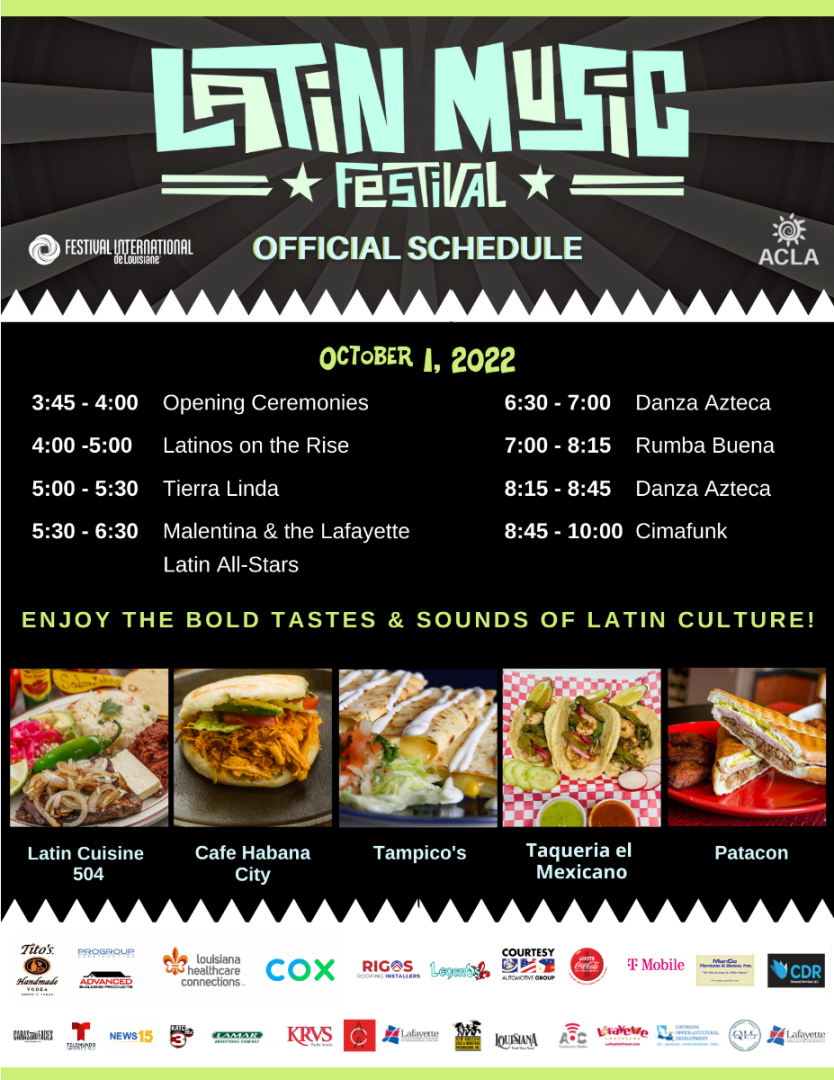 Latin Festival is this Saturday, October 1st in Downtown Lafayette. The official schedule of events has been released! Festival goers can expect local and international bands, with traditional Latino dancing.
Another highlight of Latin Festival is the celebration of food represented from various parts of Latin America.
Tickets can be purchased for $10 at www.festivalinternational.org/latin-festor at the event. Children 12 and under are free. Volunteer opportunities are still available and highly appreciated.
SOURCE: FESTIVAL INTERNATIONAL AND ACLA