I'm sure by now you have seen the isles of Halloween candy at your grocery store. This is the time of year where you will find unique sizes and flavor combinations that confection factories dream up in the other 11 months of the year.
Halloween is not an official holiday, yet the season has become an annual revenue generator for many businesses, restaurants and night spots.
You remember growing up, you'd either make your costume or mom and dad would take you to the local shopping center to purchase the latest and hottest Halloween costume.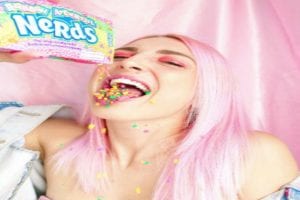 Then you have the candy and boy as kids, we loved the candy and the fun of Trick or Treating on Halloween night. And you would always remember the neighborhoods and the houses that would give away the best candy or the larger candy bars or maybe they would turn their house into a haunted house. And don't think this ritual is lost, kids today know exactly how they plan to route their round for Trick or Treat. Kids today probably have the route mapped out on their GPS on their cell phones.
Let's get back to the candy.  Every year just in time for Halloween, Value Walk conducts a survey to figure out the best Halloween candy and this year the top honors go to plain M&M, Snickers, and Kit Kat, for being the most popular Halloween candy in the country.
When you break it down by states Snickers was the most popular candy in 12 of the states.  M&M's were also widely popular in some of American's largest cities. We're talking cities like Dallas and New York. The least popular Halloween candies across the country included Air Heads, Nerds, SweeTarts, and Gummy Worm.
This is ironic, one of the least popular Halloween candies is the most popular in Louisiana. AirHeads are Louisiana's favorite Halloween candy.
See the complete list here.