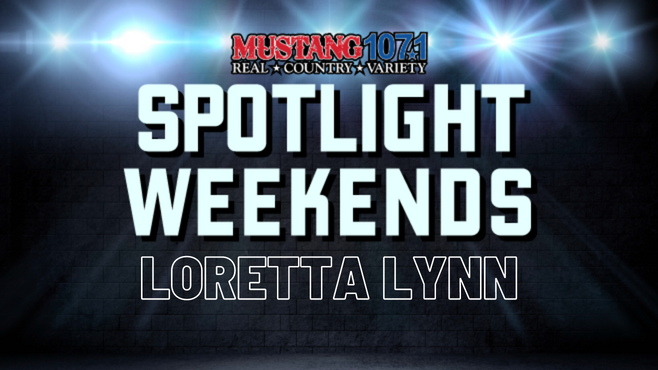 Mustang 1071 is shining the spotlight on the legendary Loretta Lynn. This weekend, we are playing a double shot of the Coal Miner's Daughter's music every hour.
Loretta Lynn was born in Butcher Hollow, Kentucky. She met and married Doo Little Lynn when she was barely a teenager. He moved her to the west coast. While living in the great state of Washington, Doo Little discovered his wife, Loretta, had a beautiful singing voice.
So in between babies and running a household, Loretta reluctantly learned how to play guitar and sing. Eventually Doo Little got her a job singing in a local honky-tonk. The family made their way to Music City. Soon Loretta had a hit song on the radio.
Download the free Mustang mobile app! Make instant requests while listening live.
Listen to Mustang on your device at home. Simply say, "Hey Alexa, (or Hey, Google!) Play Mustang 107 point 1."