(Photo Credit: Early Cajun Music)
Iry LeJeune is a legendary accordionist from a community just outside of Church Point. He was on sharecropping farm on born October 28, 1928. His family loved music and encouraged him to play. LeJeune's father taught him how to play the accordion. The accordion gave Iry LeJeune a sense of joy. He had bad eyesight and was nearly blind. Because of this, he was not much help to work on a farm, so he invested his energy in music. Music would eventually become his source of income.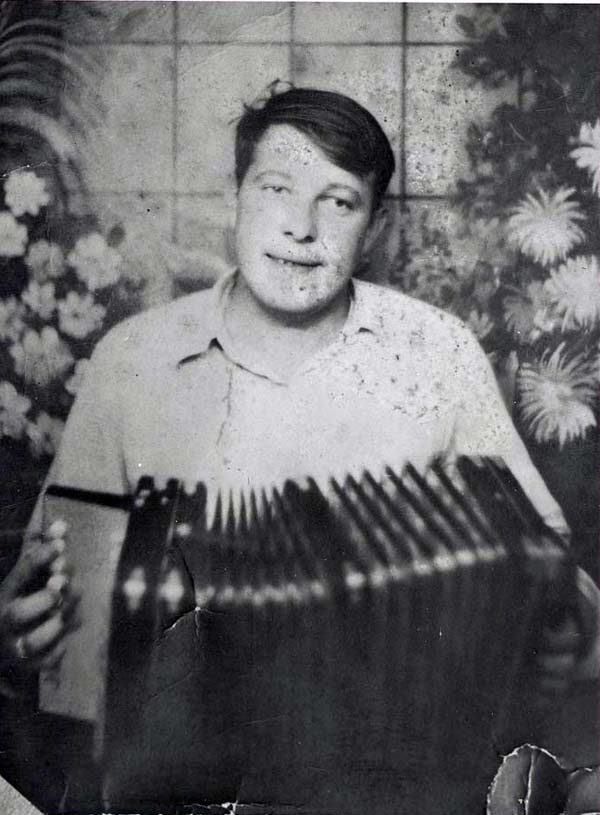 (Photo Credit: Early Cajun Music)
Iry LeJeune spent his teenager years playing dance halls around Church Point, Eunice and sometimes as far as Lacassine. Although finding gigs was not easy because after World War II some people discouraged anything involving Acadiana culture and the French language. His career took a positive turn when he and fiddle player Floyd LeBlanc traveled to Houston, Texas and recorded "The Love Bridge Waltz" and the "Evangeline Special." The recordings would help promote LeJeune's career and promote Cajun Music. Soon radio stations and jukeboxes were playing LeJeune's music.
(Photo Credit: Early Cajun Music)
Iry LeJeune died when he was 26 years old. He was on his way home from a gig in Eunice when he was hit by a speeding car. He was changing a flat tire. Iry LeJeune had a wife and five children when he passed away.
Iry LeJeune's music continues to be heard and played in Acadiana and surrounding areas. Iry LeJeune was never ashamed to sing and speak French. He often said how he loved the Cajun way of life.
Source: Iry LeJeune – Wikipedia