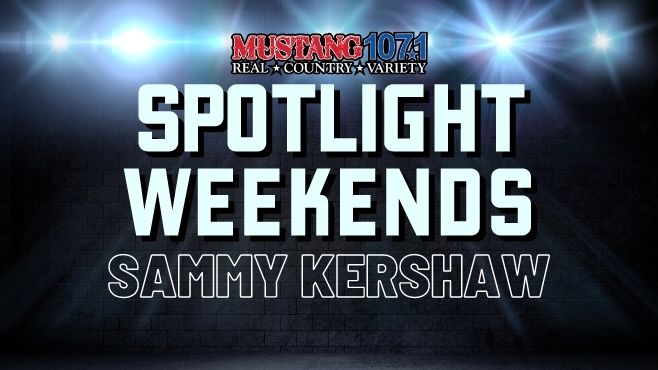 This weekend, Mustang 1071 is celebrating Kaplan's very own Country music Legend. It's a Sammy Kershaw weekend. We are playing a double shot every hour. Download the Mustang mobile app. It is free and you can make instant requests.
Sammy Kershaw grew up in Kaplan, Louisiana. As a kid, he loved country music. He was a fan of Conway Twitty, Mel Street, and George Jones. His grandfather gave him a guitar when he was 11. And by the next year, he was playing in bars and honky-tonks. It was long before Sammy Kershaw was opening shows for Ray Price, Merle Haggard, and George Jones. Eventually, one of Sammy Kershaw's demo tapes landed in the Mercury Records studios. This led to his debut album release in 1991.
Throughout his career, Sammy Kershaw has released 16 albums with more than 25 songs entering the Top 40 Billboard Country Charts. He has sold 5 million records. And now he is on Mustang 1071 all weekend.