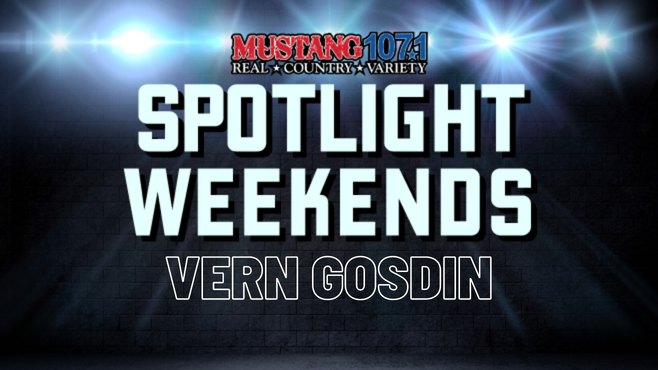 Vern Gosdin was a legendary country singer known as "The Voice." Vern Gosdin's style ranged from gospel, bluegrass, folk-rock, and country.  Tammy Wynette once said, "Vern Gosdin was the only singer who held a candle to George Jones." His career peaked between 1977 to 1990 with 19 hit songs on the country music charts.  Vern Gosdin was born in Woodland, Alabama. He started singing in church with his mother. His mother played piano at Bethel East Baptist Church.  Later, he and his brothers would sing gospel on a local radio program.  Vern Gosdin admired music by The Blue Sky Boy and the Louvin Brothers.
In the early 1960s, Vern Gosdin moved to California to work as a welder.  He became part of the West Coast Country Movement and played with several different bands.  He scored a few minor hits such as "Hangin' On" and "Til The End."  Vern Gosdin took a break from the music industry and temporarily retired.  Gosdin moved back to the deep south and started operating a glass company in Georgia.  In 1976 he came out of retirement and collaborated with artist Emmylou Harris to re-release his early hit, "Hangin On." Gosdin's career took off with a string of hit songs.
Vern Gosdin passed away in Nashville, Tennessee on April 28, 2009. He had suffered a stroke weeks prior to his death.
This weekend, Mustang is shining the spotlight on Vern Gosdin's music. We are playing a double shot every hour. Download the free Mustang app! Listen at home. Tell Alexa or Google Home to play Mustang 107.1
https://www.youtube.com/watch?v=Cxkt_yopL9U