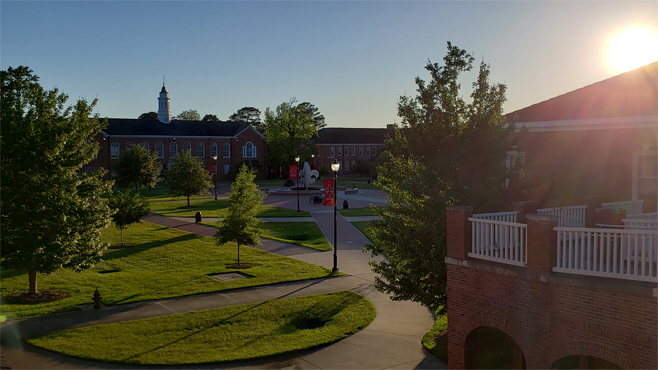 Lafayette Travel and the University of Louisiana at Lafayette has announced the Student Welcome Guide, which was launched Friday.
The web-based guide is meant to experience the student experience and make the transition and on-campus experience better.
"The idea of the guide came from brainstorming meetings for the Downtown Alive! edition of Welcome Week. The organizers were looking for a way to engage the students with the downtown businesses. Lafayette Travel was able to use an existing program to create the Student Welcome Guide to help orient incoming and returning students to the area," says Jesse Guidry, Vice President of Communication of Lafayette Travel.
The SWG (Student Welcome Guide) is designed to be a mobile resource for new and returning students, offering campus information, restaurants, cafes, upcoming events, and perks.
"A lot of the students, even if they're from the area, don't realize all the events happening here, many of them free. Signing up for the Student Welcome Guide will alert students when another Downtown Alive! happens, or when Festivals Acadiens et Créoles takes place. They can also check in at these events for a chance to win prizes, which makes it even more fun," says Ben Berthelot, President/CEO of Lafayette Travel.
Here are some of the main features of the Student Welcome Guide:
Campus Services Directory: The guide compiles listings from academic resources to health services and student organizations to help students easily locate what they need to develop academically and socially.
Culinary Delights: Discover a selection of eateries both on and around campus. Whether you're craving a quick bite between classes or looking for a cozy place to study, the guide has you covered with various dining options.
Upcoming Free Events: Stay in the loop about exciting events happening in Lafayette. The guide highlights upcoming free events, ensuring that students can immerse themselves in the local culture.
Prizes and Incentives: Check in with the Student Welcome Guide for a chance to win amazing prizes! By exploring the listings, checking in at recommended places, and participating in activities, students can enter to win gift cards for local restaurants and businesses around campus.
Now that you know what it is, how does a student get access to it?
Get Your Pass: The Student Welcome Guide is for students only. This mobile-exclusive guide acts as a passport to explore Lafayette Parish. Access deals, discounts, and rewards from various attractions, retailers, and restaurants in one convenient place.
Instant Delivery: Once you sign up, your passport will be instantly delivered to your phone via text and email. No need to download an app—simply save the pass to your phone's home screen for easy, one-tap access.
Redeem and Check-In: When you visit a participating business, select that business on the guide and check in for a chance to win prizes.
Students can sign up for the SWG at LafayetteTravel.com/StudentWelcomeGuide/.