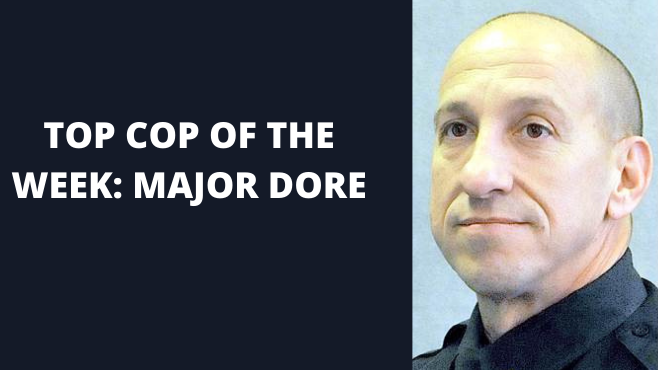 The Service Chevrolet Cadillac Top Cop of the Week is Major Blair Dore of the Lafayette Police Department. He joined law enforcement right after he finished high school. It was a career he had always been interested in. And now he has been a member for 30 years.
According to the person that nominated him, he is a kind, respectful, and honest officer. He will help anyone in need in the best way possible within the parameters of the law.
Tell us about a cop that you know! And if selected the cop will receive a gift certificate to Uncle T's Oyster Bar in Scott.