It World Series time and this can only mean a FREE TACO from Taco Bell. Yes, if you want a free taco, you can get a free taco, but you have to follow these simple steps.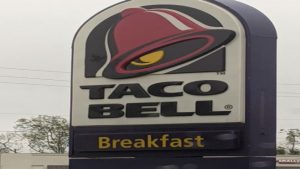 Taco Bell is promising everyone in the country one free Doritos Locos Taco; specifically, one Nacho Cheese Doritos Locos Taco. If you were hoping to get the Cool Ranch flavored taco, it was put out to pasture last year.
You're wondering why and how you are getting a free taco? If you're asking this question, it's obvious you're not following the World Series. It was expected and it did happen last night,  the Chalupa-slinging fast-food chain's annual "Steal a Base, Steal a Taco" free food giveaway was triggered by the first stolen base of the 2019 World Series between the Houston Astros and Washington Nationals. And because of his quick actions,  For everyone. Today, FREE TACOS.
Here is the fine print on how to grab your free taco. Today and today only, October 30th from 2p-6p at your local Taco Bell, simply ask for the free taco and you shall have the free taco and this is while supplies last at each restaurant.
If you're looking for a slick way to beat the system and the crowds, order your free Doritos Locos Taco through the Taco Bell mobile app, you're not held to the time limitations; you can get it any time throughout the day for pickup.
(source)