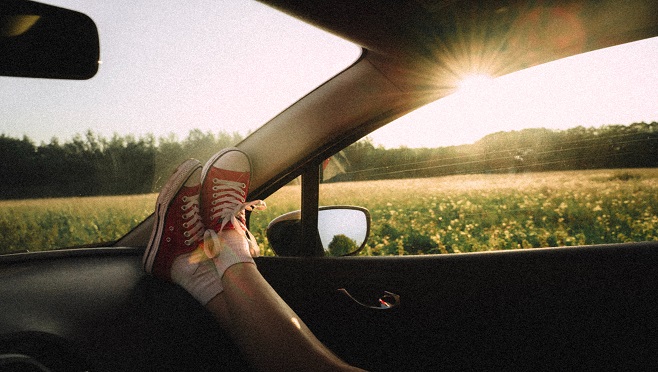 Photo by Vova Krasilnikov from Pexels
Bo Duke is on the big screen!
John Schneider (AKA Bo Duke) has been busy these last months. He has been working on a holiday project that brings the Dukes of Hazzard to the big screen. John Schneider is starring in a new Christmas movie. The storyline is a little different than most Christmas movies. This movie brings his Dukes of Hazzard character to today's modern world with a few challenges to overcome.
John Schneider says in the movie he was able to do something that he has never done in his entire career. He jumped the General Lee vehicle. During his Dukes of Hazzard days, they always used stunt doubles but John wanted the experience of jumping the car himself. Although he did reveal that there is one scene that involves something happening to the General Lee vehicle and he had to use a stunt double.  Except for a few scenes, the entire movie was filmed on his property, John Schneider Studios.
The premiere will take place this weekend in Baton Rouge.
John Schneider will also be heading to Eunice to perform at the Liberty Theater for a Christmas Performance.
Friday, December 6th (7 pm)
Performance at the Liberty Theater in Eunice, Louisiana with Cody McCarver from Confederate Railroad, Keith Burns from Trick Pony, Jo-El Sonnier, Jacob Lyda Andrew Pope. Don't miss out on this Christmas Performance! John Schneider and the Stars & Bars Band, Jo-El Sonnier with the Louisiana Yard Dogs! The show starts at 7.
Saturday, December 7th (5 to 9 pm)
Bo's Bozaar at John Schneider Studios. The public is invited to join the Christmas celebration. There will be a Christmas concert featuring music from Joel Sonnier and the Louisiana Yard Dogs. There will also be a new Christmas Gospel show called, "MERRY CHRISTMAS BABY," featuring: John Schneider, Cody McCarver from Confederate Railroad, Jacob Lyda, Keith Burns from Trick Pony and Andrew Pope.
Johnschneiderstudios.com  ticket information
Ticket Information – click here
Sunday, December 8th
Christmas Cars Premiere at Celebrity Theaters in Baton Rouge. There are no tickets on sale to the public for the premiere. VIP ticket holders to Bo's Bozaar can attend the screening.
Hazzard County Light Show –  (6 to 9 pm) each evening
December 13th – 15th
December 20th – 22nd
December 27th – 29th
You can drive through and see the Hazzard County Light Show at John Schneider Studios
Free Cookies at Ms. Shirley's
Tickets 20.00 per car.
Fans can also purchase John's new film Christmas Cars online at Cineflixdod.com – They can either stream or download the movie.
John's new book "My Life, My Way" can be purchased at johnschneiderstudios.com