As life changes so do traditions. Our lives change, we change jobs and we change our living arrangements. With all these changes happening in our personal and professional lives, technology has a major impact on tradition we used to enjoy as a child.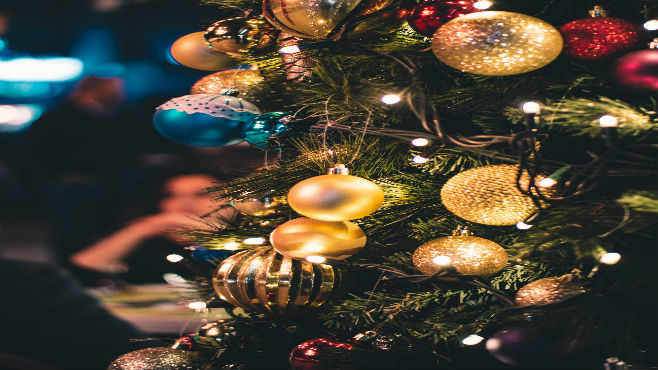 I've been very fortunate in that my career has taken me all over this country. I have friends and former employees who stay in touch with me through our annual Christmas card exchange. It wasn't anything official. I knew this time of year I could expect cards from a slew of friends and co-workers. This year I received 2 cards and most of the rest came in the form of Facebook or Email greeting cards. It is still the same warm greeting, and the small notes that let us know how the family is doing are still part of the greetings, yet the difference is they do not come in the mail and are not tangible. Most of the greeting cards now come through social media or email.
There are many more Christmas traditions we used to be a part of our holiday celebrations. Remember when people would use ice cycles as part of decorating the tree. Or even better, the fake silver trees where you would place the color wheel at the base of the tree. Don't really see the color wheels or the silver trees.
Seems society has gotten all PC and those fun little things you'd find at a house party of the gathering are no longer to be found. Remember the kissing under the mistletoe. The tradition of sitting on Santa's lap, this too has been discontinued in many areas. A few parents would rather not have their child sit on some stranger lap dressed in a red suit.
Many adults say they are not going to sing a single Christmas Carol nor do they plan to listen to any Christmas music. Remember the ritual of trying to stay up to make it to Midnight mass? You can still find Christmas eve masses but many religious celebrations begin much earlier on Eve and one of the main reasons for the scraping of Midnight Mass is many of the parishioners would show up smelling of booze or being outright drunk.
Remember when the kids would spend time in front of the TV watching Christmas specials and mom would stay in front of Lifetime TV for the neverending Christmas love stories. Times have changed. A kid would rather spend time on their tablet and mom is happy to let the kids be glued to their tablet because she knows where they are.
What are some of the Christmas traditions you miss?