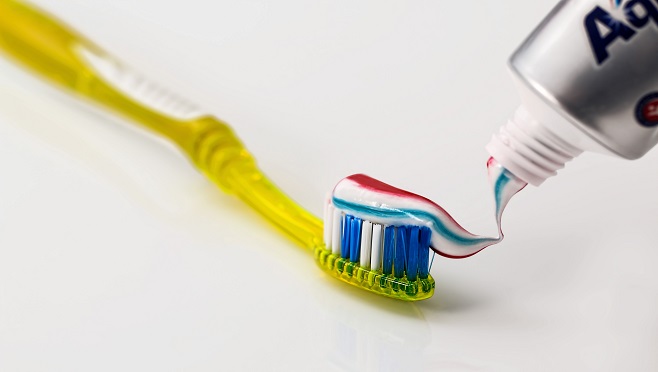 Mustang 1071 is showing love for a local dental office, Michael J. Young, DDS. Recently, I had a catastrophe.
A couple of weeks ago, I thought I had a loose tooth. Which is weird because I am way passed the age that you lose teeth. But that night, when I was brushing my teeth something came out of my mouth and I freaked out because I thought it was my tooth but when I looked closely it was a filling. So the next time, I started the mission to find a dentist who could see as soon as possible with the best price possible. My insurance does not include dental. I was reluctant to find a dentist in Lafayette because I had a bad experience a few years ago. So, at first, I was planning to go to a hometown dentist in Ville Platte assuming that any office in Evangeline Parish would be cheaper than Lafayette. But there were no available appointments for months. So, I googled "dentist" and called several different dental offices in Lafayette. Dr. Michael J. Young's office was the first to offer a free consultation.
"So you mean, he will look at my tooth and give me an estimate for free?" I said to the friendly lady on the phone.
And she said, "Yep. No charge to look at your tooth and we can see you in 3o minutes."
First of all, she was on the nicest receptionist, I had talked to that morning and secondly, this was the first time I called a dentist and got a same-day appointment. I was pumped because I was having a hard time eating my almonds.
The office is located on Verot School Road near S. Beadle in the shopping center with Fat Pat's Bar and Grill. His entire staff was super friendly and down to earth. I love friendly people. It is so easy to be nice. Dr. Young was also quite down to earth. He looked at my tooth, gave me a few different options and then went to work to fill my tooth. After the procedure, my tooth felt solid and 100 percent better. Dr. Young thanked me for stopping by his office. I recommend this office. The prices are affordable and the entire staff is friendly and professional.
Here's the ironic part of this whole visit. When I realized that I needed to see a dentist as soon as possible, my plan was to visit the dentist that my dad goes to in Evangeline Parish, but that dentist was booked till the New Year. After talking to Dr. Michael J. Young, I found out that he is originally from Chatangier, a small town Evangeline Parish. So, I did see an Evangeline Parish dentist after all.
So, if you need a dentist, check out Dr. Michael J. Young, DDS located at 626 Verot School Road, Lafayette, LA 70508.