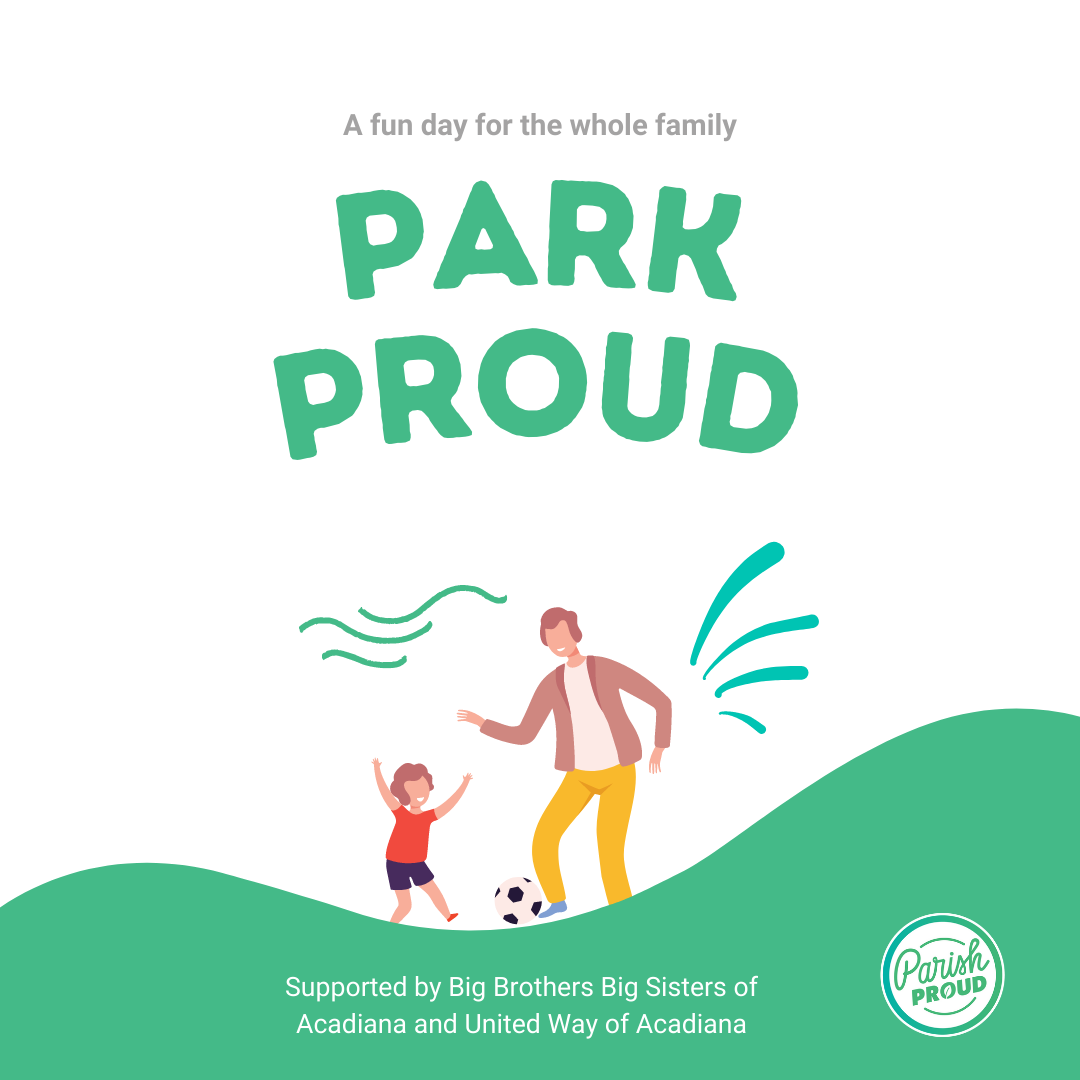 Parish Proud is holding a family fun day at Heymann Park. This beautification project is for the whole family. They will be games and group activities. Attendees will be able to help beautify the park by doing the following activities:
Picking up litter and branches around the park
Clearing ditches and drains
Painting parking railings and pavilions (There are a LOT of railings in this park)
Cleaning signs, picnic tables, benches, etc.
Raking & leveling playground mulch
Filling sink holes with dirt
Pressure washing restrooms & anything else you can reach

If you have a specific skill that you'd like to volunteer for (like painting or pressure washing), please note that within your signup!
Teams allowed and encouraged!
The event will take place on May 22 from 9am to noon. Heymann Park is near the airport.
Register now. Click this link.
Partners for Park Proud include:
United Way of Acadiana
The Louisiana Bean
Big Brothers Big Sisters of Acadiana
the Lafayette City Police
First Presbyterian Church
Republic Waste Services
the Children's Museum of Acadiana
Lafayette Consolidated Government