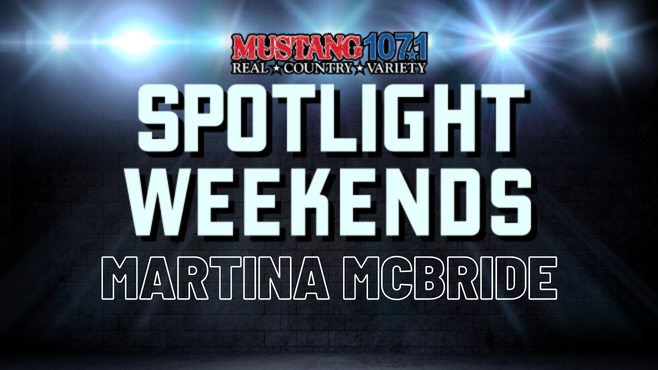 Mustang 107.1 is spotlighting the music of Martina McBride all weekend. Starting this Friday at 5:00 pm, you will get to hear a double shot of Martina's music every hour. Download the free mobile app! Stay connected and make instant requests.
Martina McBride was born in Kansas. She credits her father for exposing her to country music at a young age. Her love of country music got her interested in singing. Every day after school, she would listen to records in her room and practice singing along with the songs. Some of her favorite artists were Reba McEntire, Linda Ronstadt, Juice Newton, and Patsy Cline. Her dad was the lead singer of his own band and from time to time he would bring her on stage to sing with him. Soon Martina joined a rock band based out of Witchita.
Martina met sound engineer John McBride when looking for a rehearsal space. The two married and eventually moved to Nashville. While in Nashville John McBride landed a job with Garth Brooks sound crew. Martina traveled with the crew and sold souvenirs for Garth. Garth Brooks let Martina be his opening act and also helped create a demo tape. Finally, she was offered a record deal with RCA Nashville.