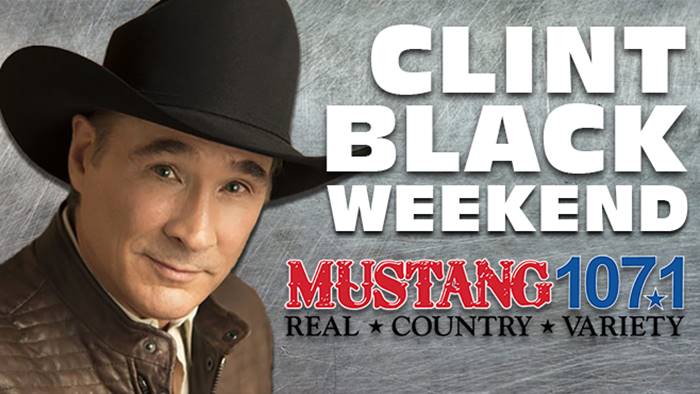 Mustang 1071 presents a weekend of Clint Black! Hear a double shot of Clint Black's music every hour. Download the free Mustang 1071 app. Make instant requests! Stay connected.
Clint Black grew up in Katy, Texas. His parents noticed early on that Clint has musical talent. He taught himself how to play the harmonica and was writing music when he was 14. He and his brothers soon started a back yard band. On the weekends, the brothers invited neighbors for a music show. Sometimes 70 would show up. Clint Black enjoyed playing music so much that eventually, he quit high school to pursue music full-time.
Clint Black landed a record deal with RCA in 1989 leading to a streak of four number one hits with the release of his debut album. To date, he has had 30 songs on the Billboard charts with 22 reaching number one.