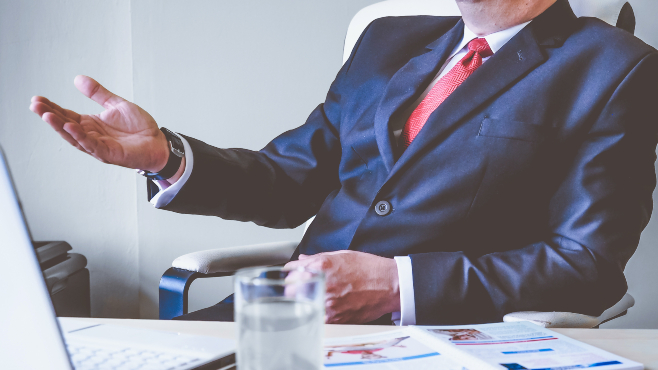 There's a new catchphrase sweeping the nation that you've likely heard by now… "OK, boomer" Sounds fairly harmless doesn't it? This seemingly benign catchphrase is being used by younger people when someone from the "baby boomer" generation says or does something closed-minded, or awkwardly out of touch with the present. Guess what? You can totally get fired for saying it at work!
Getting fired over something like that may seem silly, but it's totally possible. The problem is that the phrase dismisses the person's action or input as irrelevant because of their age. So when said at work, it violates the Age Discrimination in Employment Act of 1967 which bans people from creating a hostile work environment over someone's age. So does this mean an older person can get fired for making millennial jokes toward his or her twenty-something-year-old co-worker? Nope! The act only covers people over 40 years of age.
*record scratch* Wait a minute… So that means, even if the person you say it to is NOT from the baby boomer generation, you are still in danger of violating? Absolutely. For example, Gen Xers were born between 1965 to 1979, which makes its members older than 40 and covered by this law. So you could erroneously say it to someone over 40 who is not a boomer and get fired anyway.
As unfair as it may seem, age discrimination only works one way. The idea of protecting older workers comes from how they are viewed once they've worked their way up. They end up with the highest salaries, which are often the first looked at when making major budget cuts and management may dismiss their ability to adapt, even if they are willing, because of age or comments made about their age.
Although I agree older workers should be protected from age discrimination, I feel as though it should work both ways. As a person under 40, I feel as though older people often dismiss my opinion despite my experience, which is equally frustrating. In many ways, that's all millennials want too – a little respect for what they bring to the table.