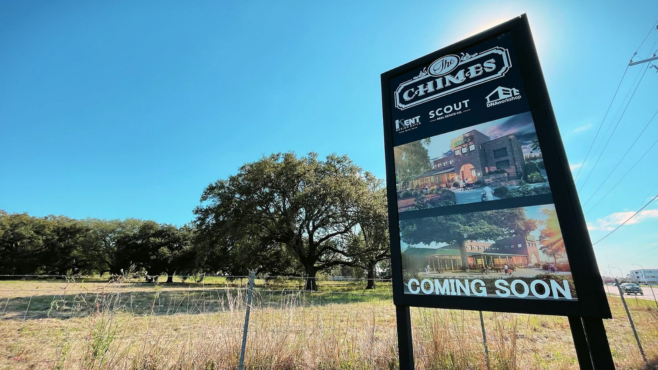 If you've been to Baton Rouge or Covington, chances are you've driven by The Chimes.
Now, the well-known Louisiana restaurant is coming to Lafayette at the corner of Kaliste Saloom and Camellia. According to the restaurant, they will be opening on September 25th.
The establishment is well known for its Louisiana staples but will also serve salads, burgers, and their famous spinach and artichoke dip served with fried bow tie pasta.
The area will also have a fitness center, wellness spa, health clinic, and more restaurants. The southern portion of Camellia has been heavily developed recently, with multiple doctors office and a Rouses sprouting up over the last two years.
What will be the first thing you order from The Chimes? Let us know on social media!