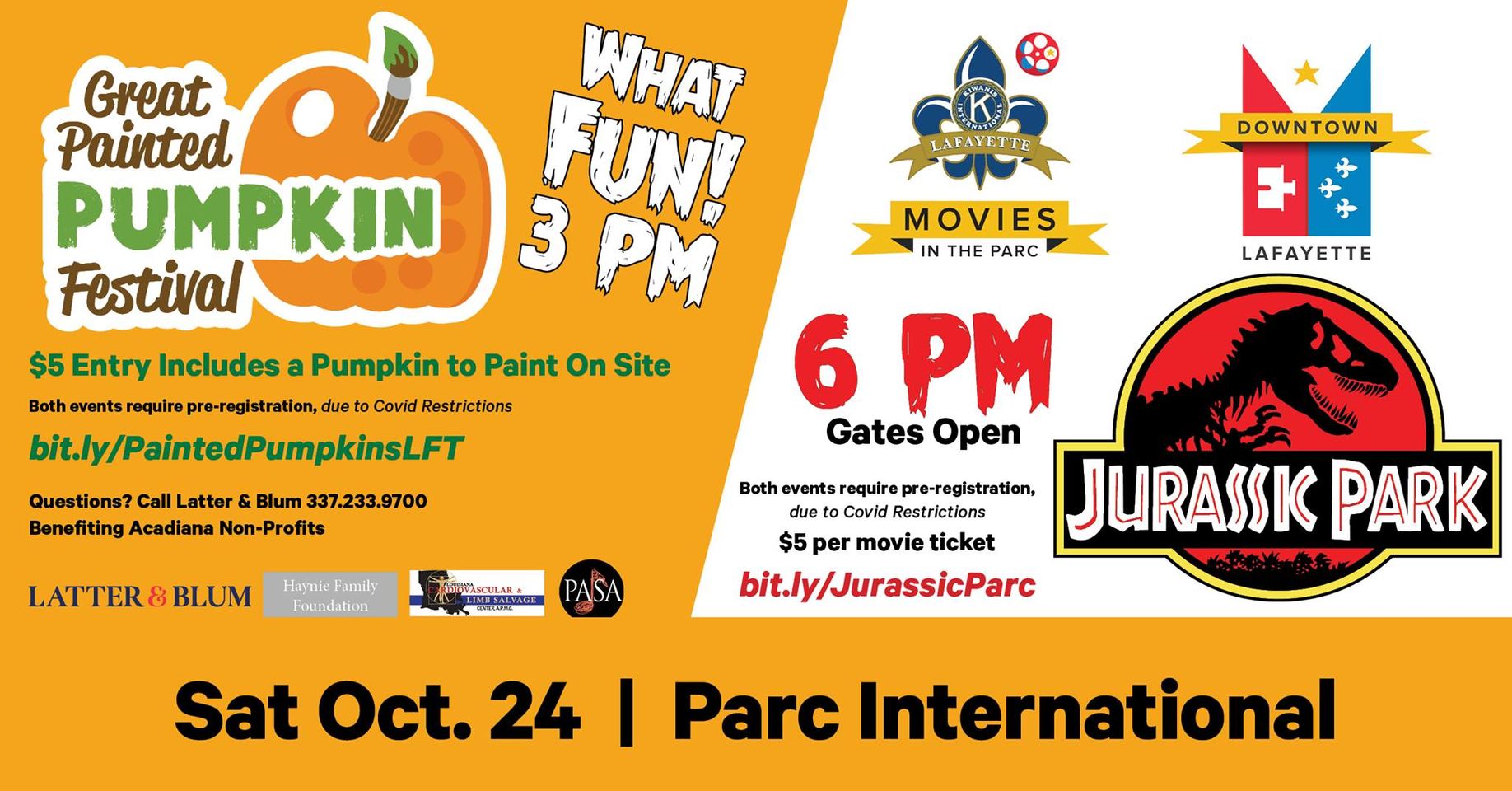 It's time to celebrate the season of Fall with cool weather, pumpkins, and an outdoor movie.
The Great Painted Pumpkin Festival is coming up Saturday, October 24 at 3:00 pm in Parc International Downtown Lafayette. Right after the festival, "Jurassic Park" will be shown in the park. Be sure to bring a blanket just in case the temperature drops. This is Louisiana. The weather could be cold and chilly or could warm and humid. You never know.
In order to participate and attend this family friendly event, everyone must pre-register. There is a state mandate on the number of people allowed in an outdoor facility. All registered participants are encouraged to bring a decorated painted pumpkin to enter in the contest. There is also the option to paint a pumpkin on site.
The festival will provide supplies such as paint, markers, and or materials needed to decorate a pumpkin. The winners will be decided by a panel of judges. Winners will be awarded cash prizes. Face painting will also be offered.
Remember to pre-register before heading to the festival. The cost to register is $5 per pumpkin and $5 per movie ticket. This is a fundraiser and the money earned will be donated to a nonprofit in Acadiana.
Register by clicking here: Eventbrite
Connect with this event on Facebook!