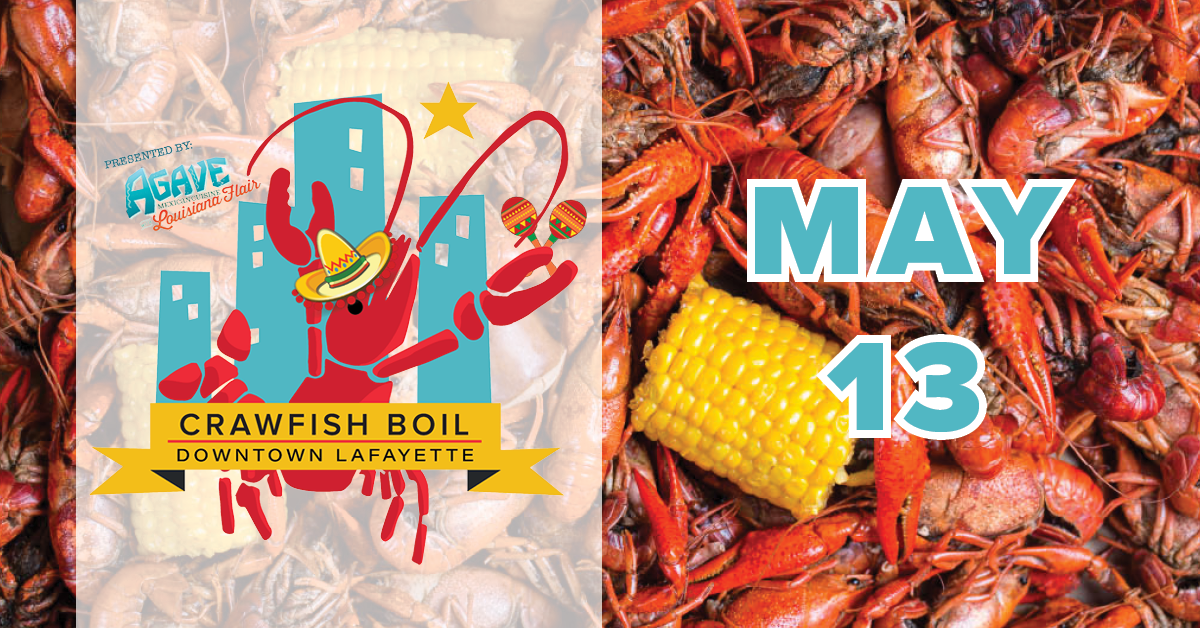 There's a crawfish boil fundraiser coming to downtown Lafayette! Downtown Lafayette Unlimited is hosting the Toot N Scoot Crawfish Boil on Thursday, May 13th.
This crawfish boil fundraiser is normally a huge roof top gathering that brings community members and business owners together to raise money for Downtown Lafayette, but since we are still in a pandemic, the crawfish boil will be a little different this year.
The number of people who can attend the Toot N Scoot Boil in person will be limited because of COVID restrictions. There is the option to pickup an order of crawfish and enjoy it at home. The crawfish will be ready for pickup in a drive through manner on the street near Parc San Souci from 4:30 to 8:30 pm. There will a DJ playing music to liven up the experience.
Ticket purchases includes 5 lbs of crawfish, and drinks. Attendees will get a map. VIP tables are limited.
To buy tickets, visit www.downtownlafayette.org/crawfishboil