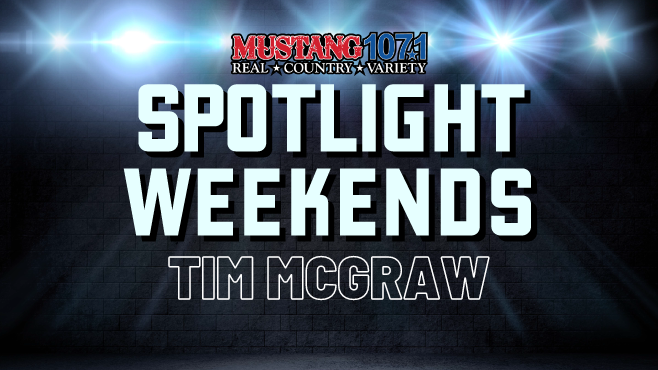 This weekend is dedicated to Tim McGraw! Mustang 1071 will be playing a double shot of Tim McGraw's music every hour!!!
Tim McGraw was born in a small town in northern Louisiana. He grew up playing sports and was actually quite good. So good, in fact, Tim McGraw attended college on a baseball scholarship. In college, Tim McGraw learned how to play guitar and started to sing for money, performing in clubs. Although, apparently, he was not the best guitar player. His roommates hid his guitar from him to keep him from playing. Tim McGraw eventually quit college and moved to Nashville to pursue music.
Tim McGraw broke into the Nashville music scene in the 1990s. His father gave a copy of McGraw's demo tape to a record executive which led to a record deal. Since that day, Tim McGraw has sold more than 75 million records.
Download the free Mustang Mobile App to listen live, or listen at home by telling Alexa or Google to play Mustang 107.1.