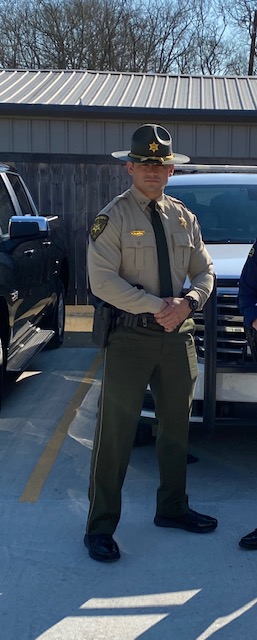 The Service Chevrolet Cadillac Top Cop of the Week is Deputy Marco Ramos-Giron of the Lafayette Parish Sheriff's Office. He is a patrol deputy and member of the SWAT Team.
Deputy Ramos moved to Lafayette a young age. Because of his dad's job with the federal government, he spent his childhood moving to different cities. Eventually, Deputy Ramos settled in Lafayette, Louisiana, attended the University of Louisana at Lafayette, and landed a spot on the Ragin Cajun baseball team playing under Coach Robicheaux.
Deputy Ramos eventually the Lafayette Sheriff's Office. He said he was influenced by his family to join law enforcement. His dad was a federal agent, his grandfather was a cop in Puerto Rico and his uncle is a cop in Florida. He grew up around police officers. He also enjoys helping people and serving the community.
Tell us about a cop that you know!! The Service Chevrolet Cadillac Top Cop of the Week receives a gift certificate to Uncle T's Oyster Bar in Scott.