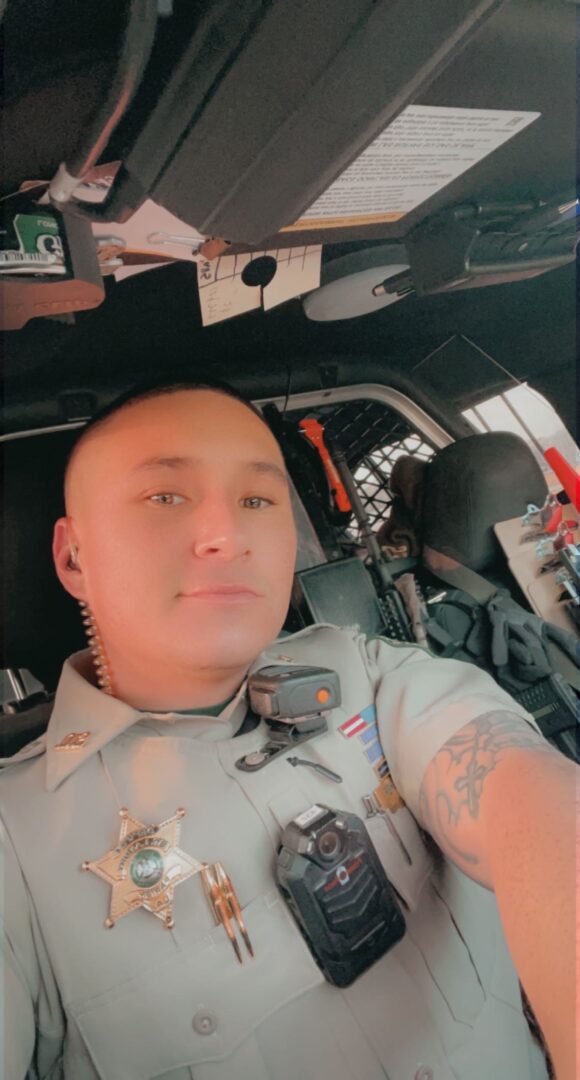 The Service Chevrolet Cadillac Top Cop of the Week is Sgt. Ryan Fisher of the St. Landry Parish Sheriff Office.
Sgt. Fisher started his First Responder career as a fire fighter. It was a childhood dream of his to work for the Fire Department. One evening, he accompanied a relative who worked with the Lafayette Parish Sheriff Office. He got the opportunity to ride around and see what life was like on the job for a law officer. This experience on the field made him want to be a cop. He immediately switched careers. He is very passionate about serving the community.
Nominate someone you know that works in law enforcement. Every week a new cop is honored and awarded with a Top Cop Prize Pack.