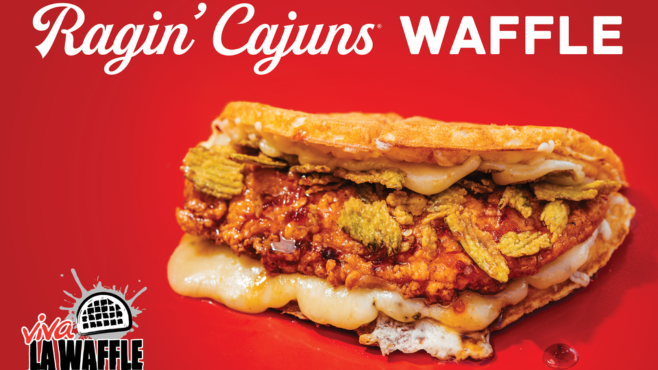 Supporters of the Louisiana Ragin Cajuns have a lot to celebrate this weekend with College Colors Day on Friday and the start of football season on Saturday.
Viva La Waffle is also celebrating the return of the Ragin Cajun Waffle.
The Ragin Cajun waffle has pepper-jelly-covered fried chicken breast with pepper jack cheese and crispy jalapenos. Viva La Waffle, the famed food truck turned restaurant, will have this item throughout the football season.
"The University is excited to once again partner with a local business owned and operated by an alum for this tasty, one-of-a-kind creation that's sure to appeal to Ragin' Cajuns fans," said Leslie Saloom, UL Lafayette's associate director of Trademark Licensing.
This delicious waffle goes on sale this Friday, just in time for the Cajuns' season opener against Northwestern State on Saturday night.
The restaurant has two locations: one at 101 Liberty Ave near the Costco shopping center or on campus in the Agnes Edwards food court.
"We're very excited for the return of the Ragin' Cajuns® Waffle," said Collin Cormier, an alum who founded and owns the restaurant. "Viva La Waffle has always had a strong connection to the University. Like the Ragin' Cajuns, we pride ourselves in representing the spirit of our community."